Pure water from the spring directly to your glass
Iceland is enchantingly beautiful, and this is mainly due to its unspoilt nature. This explains why the naturally pure water from Iceland has a remarkably soft and award-winning taste which you can immediately recognise as Lifjalla.
The journey of this naturally pure water
At 935 m2, the Langjökull glacier is the second largest glacier in the Icelandic high-mountain range. At its thickest point, the glacial ice is 580 metres thick! Beneath this glacier lie several active, underground volcanoes and ancient basalt rock layers.
The crystal-clear meltwater of the Langjökull glacier slowly seeps through this mineral-rich subsoil. During this journey, the glacial water is further filtered, and it absorbs minerals that permanently determine its taste and dry residue content. It is only decades later that the glacial water returns to the surface in the port city of Hafnarfjordur.
Locally bottled in Belgium
To minimise the ecological footprint, we do not bottle Lifjalla water at the source in Hafnarfjordur. For overseas transport to Belgium, sea freight in large bulk loads is simply much more advantageous.
In the Lifjalla headquarters in Elverdinge near Ypres, we filter the Icelandic water two more times in order to guarantee 100% purity. After mechanical membrane filtration to remove the last of the impurities, we follow this with a second UV filtration to prevent natural algae formation. We then bottle the Lifjalla water in intelligent bag-in-box packaging that optimally preserves the unique taste of the water and its healthy mineral balance.
The Lifjalla bag-in-boxes are transported from the Lifjalla headquarters in Ypres to local retailers throughout the Benelux. These sellers usually buy Lifjalla water by the pallet. This allows the shipments to be as efficient and as environmentally friendly as possible. The fewer trips the better! As for the online orders placed at Lifjallashop.be, we also group home deliveries into optimal routes as much as possible.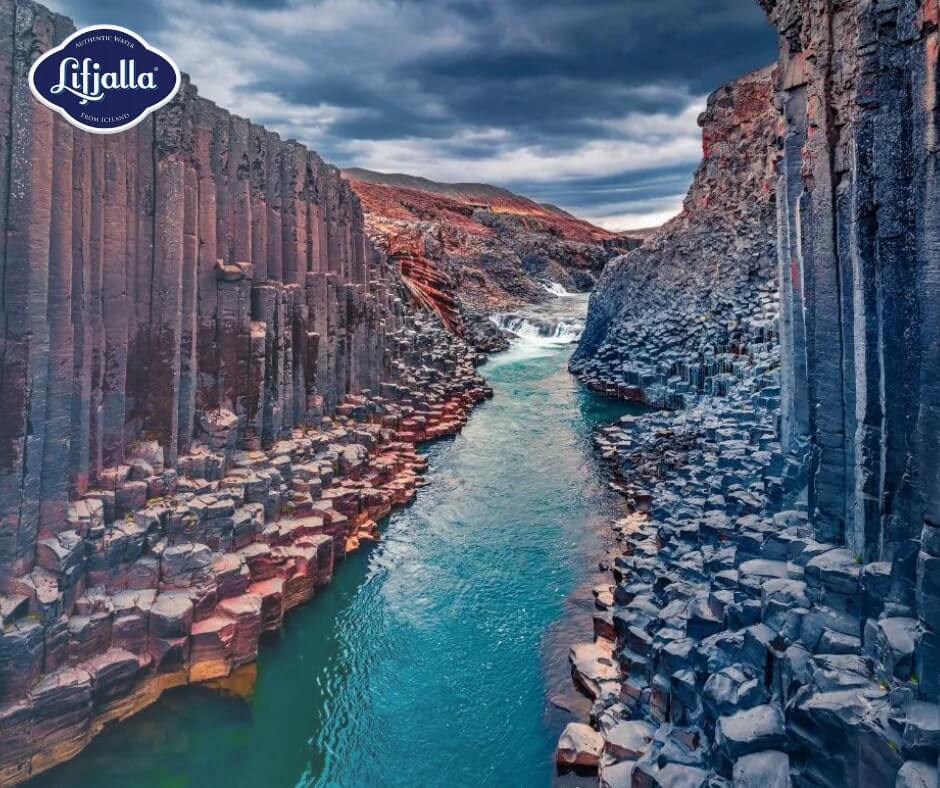 Skiing, glacier tours, visits to ice caves, bathing in natural hot springs… The Langjökull glacier also has a lot to offer in terms of tourism!

With its 30,000 inhabitants, Hafnarfjordur is the third largest city in Iceland? Only the capital, Reykjavik, and Kópavogur have more inhabitants.

The cleverly designed bag-in-box packaging protects your Lifjalla water so well that you can keep it for up to 2 years without it losing its unique taste?
What about the environment?
At Lifjalla, we do our utmost to ensure that our operations are as ecologically responsible as possible. Wondering what we are doing to protect our planet?
Lifjalla® Headquarters
Veurnseweg 528
8906 Elverdinge (België)
T +32 498 10 17 42
info@lifjalla.be

Lifjalla is a trademark of Elementi nv (BE 0841.500.536)
Developed with the support of