The composition and taste of Lifjalla water
Lifjalla water is exceptionally pure, and you can taste it! Curious about where exactly this strikingly pure taste comes from and how healthy Lifjalla spring water is? Just dive with us into the mineral structure of your favourite brand of drinking water.
The Lifjalla spring is located in Iceland, one of the most pristine natural areas on our planet. There, meltwater from the enchanting Langjokull glacier travels through layer of volcanic basalt for decades before resurfacing in Hafnarfjordur. During this long journey through mineral-rich layers of subsoil, the water is naturally filtered while absorbing specific minerals along the way.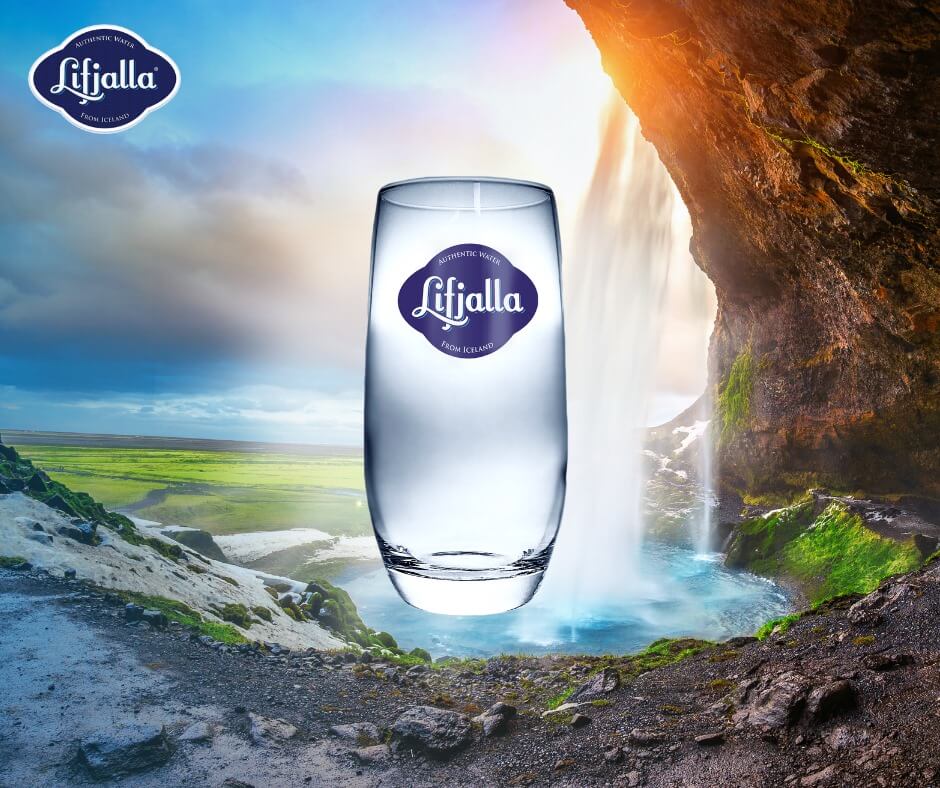 Mineral composition of Lifjalla water
Calcium: 4,4
Magnesium: 2,1
Silicon: 7,8
Potassium: 0,6
Natrium: 9,13
Sodium: 36
Fluorine: 0,078
Chlorides: 8,44
Nitrites: < 0,075
Sulphates: 2,4
Nitrates: < 1
Lifjalla spring water in a nutshell
Contains only healthy minerals in optimal ratios
Awarded the prestigious Superior Taste Award several times over
Lifjalla water is healthy and delicious. So delicious that Lifjalla has been voted the most delicious drinking water for several years by the critical expert jury of the International Taste Institute.
Every year, more than 200 professional taste experts, including renowned chefs and water sommeliers, evaluate numerous food products, focusing 100% on taste.
In addition to several 3-star Superior Taste Awards the prestigious Crystal Taste Award also stands gleaming in our trophy case since 2019. A prominent acknowledgement reserved for products that maintain the position of top scorer for at least 3 years in a row.
Do the taste test yourself!
Curious about whether you will like Lifjalla spring water as much as the expert jury at the Superior Taste Awards? Only one way to find out!
Lifjalla® Headquarters
Veurnseweg 528
8906 Elverdinge (België)
T +32 498 10 17 42
info@lifjalla.be

Lifjalla is a trademark of Elementi nv (BE 0841.500.536)
Developed with the support of