Mission
To offer nature pure water that is beneficial to health and wellbeing

To offer a practical and eco-friendly « Bag-in-Box » packaging concept that triggers to drink water daily
Source and Production

In order to locate the purest possible water, Iceland was selected: one of the least polluted regions on the planet, with crystal clear ice water from glaciers, naturally filtered by centuries old basalt layers.

For ecological reasons, the water isn't bottled in Iceland but transported in bulk by boat, to be packaged in Belgium.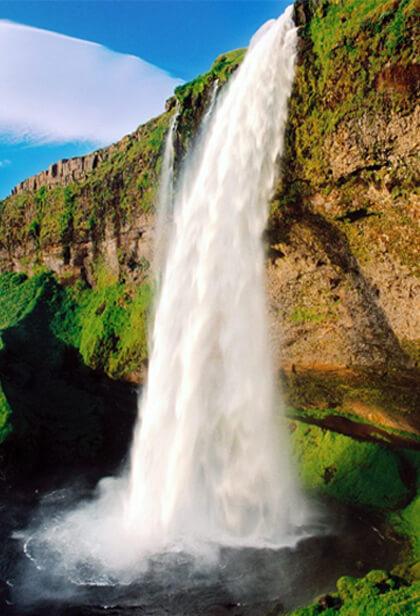 Why drink Lifjalla?
From an Icelandic source, one of the least polluted areas in the world

very pure: no filtration (except UV and membrane), no additives

Soft and pleasant taste

Lightly mineralised

Low evaporation residue and low in sodium

Exceptional because of high pH (alkaline water) and high in oxygen

Practical and eco-friendly packaging
Lifjalla, awarded for its superior taste
Maximum 3 star ratings
In 2015, in 2017, in 2018, in 2019as well as 2020
(no participation in 2016)

The "Superior Taste Award" is the only label to be granted for taste by opinion leaders, such as Michelin chefs and sommeliers.
The members of the jury are of 17 different nationalities and each one of them is a member of the most prestigious European culinary associations, such as Maîtres Cuisiniers de France, Academie Culinaire de France, Academy of Culinary Arts, Euro-Toques, Federazione Italiana Cuochi, Nordic Chefs Association, Asociaciones des Cocineros de España, Verband der Köche Deutschlands and the International Sommeliers Association ASI for drinks.